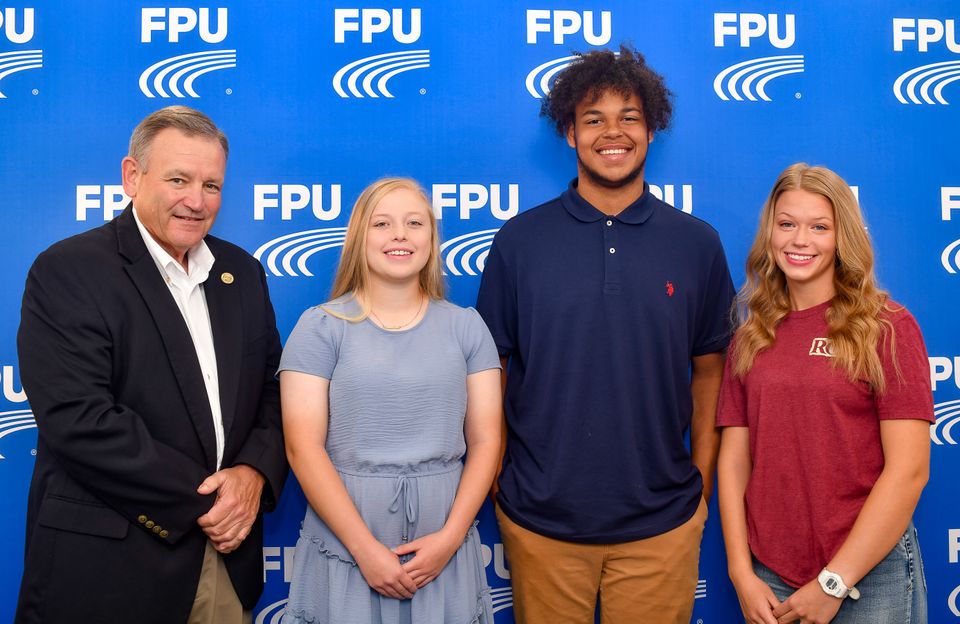 SHORT STORY WRITING CONTEST TEACHES STUDENTS THE VALUE OF RURAL UTILITIES
The annual Washington Youth Tour short story writing contest, sponsored by Fayetteville Public Utilities, teaches juniors in Lincoln County about the history and value of rural utilities by encouraging them to write a short story describing the various ways that local utilities, like FPU, invest in a brighter future for the community.
In years past, winners of the paper have received an opportunity to travel to the nation's capital, where they learn about the federal government, leadership and the history of our country. However, due to continued health and safety concerns, FPU is not participating in 2022. This year's winning students each received a $1,000 scholarship from FPU to the college or trade school of their choice in lieu of the trip.
The submissions are judged anonymously and scored based on creativity, appropriate treatment and knowledge of the subject matter and technical skills such as grammar and composition.
This year's winners are Deandre Allen of Fayetteville High School, Lauren Buntley of Lincoln County High School, and Charis Gilliam of Riverside Christian Academy. As the first-place overall winner, Allen qualifies to be judged at the statewide scholarship competition sponsored by the Tennessee Electric Cooperative Association (TECA).
Top papers are judged from across the state and three overall winners are awarded a $3,000, $2,000 and $1,000 scholarship.
"Whether it be through the Youth Tour program or scholarships, supporting the future of these students and our community is an investment that will create a brighter future for us all," says FPU CEO/General Manager Britt Dye. "We are excited to see them grow their talents and knowledge. The entire team at FPU is cheering for their success, and we are confident they will each find ways to impact our communities in the future.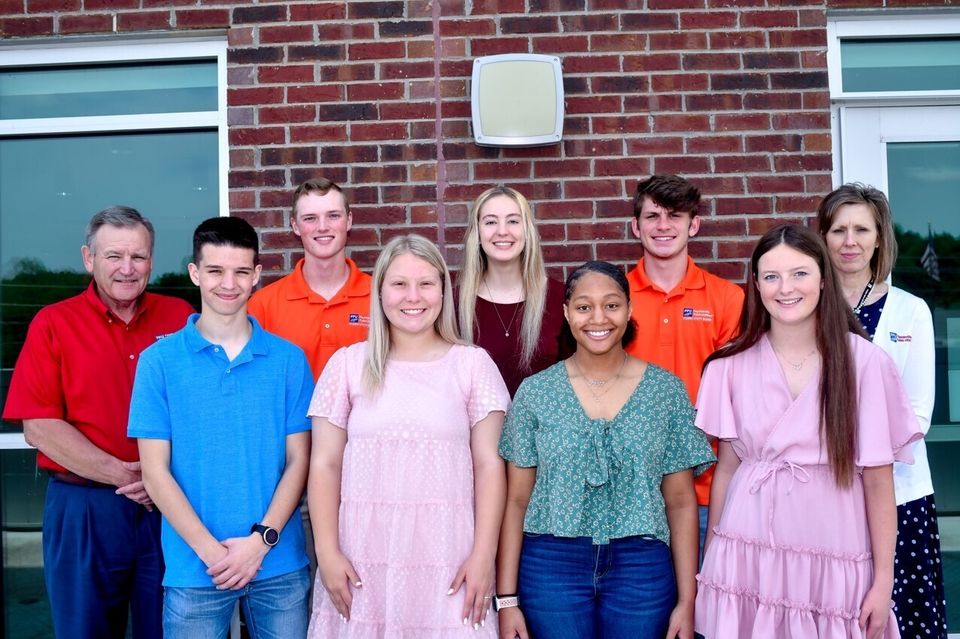 STUDENT UTILITY BOARD CELEBRATES AWARDS DAY
Fayetteville Public Utilities (FPU) Student Utility Board (SUB) celebrated their last meeting and awards day on May 5. Students and FPU employees gathered in FPU's conference/community room to honor the group.
The students enjoyed lunch, and FPU CEO/General Manager Britt Dye recognized the youth board with appreciation of service plaques and announced the winners of the utility's $1,000 scholarship. Appreciation awards were presented to Charlie Burk, Lauren Pettie and Ja-Kayla Small of Fayetteville High School; Maycee Hammons, Aden Krishan and Makayla Martin of Lincoln County High School and Michael Black of Riverside Christian Academy.
Following the presentation of the appreciation awards, Mr. Dye presented three students the FPU SUB scholarship. FPU chose to award three scholarships this year as three members of the student board were evenly matched in academics and participation. This year's scholarship recipients are Charlie Burk, Maycee Hammons and Lauren Pettie. The scholarships were awarded to these three students based on their application points earned throughout the year as a SUB member and other qualifying criteria. Both Charlie and Maycee plan to enroll at the University of Tennessee Southern this fall. Charlie Burk is planning to pursue a degree in nursing and Maycee Hammons is planning to pursue a degree in business management. Lauren is planning to attend Southwest Tennessee Community College and pursue a degree in physical therapy.
"We had an outstanding group of young people serving on our Student Utility Board this year," said Mr. Dye. "Over the past 10 months, these students learned about the roles each utility department plays. They also gained first-hand knowledge about customer service, community partnership and employee teamwork."
FPU wishes the Student Utility Board and all 2022 graduates the best of luck in future endeavors.