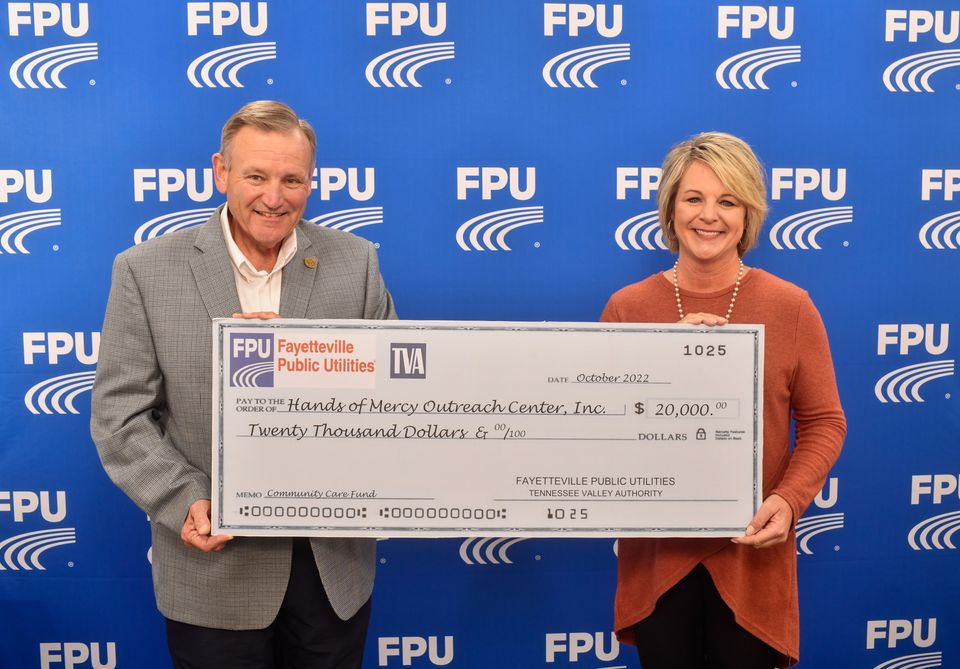 FPU PARTNERS WITH TVA TO ASSIST HANDS OF MERCY OUTREACH CENTER
Fayetteville Public Utilities (FPU) and the Tennessee Valley Authority (TVA) have partnered once again in the Community Care Fund program to assist a local charity with hardships caused by the COVID-19 pandemic. This year's combined contribution of $20,000 was awarded to Hands of Mercy Outreach Center, a local nonprofit organization that assists people in Fayetteville and Lincoln County by providing food to those in need.

     
"Hands of Mercy has continued to be a huge help to the people of Fayetteville and Lincoln County despite the challenges caused by the pandemic," said FPU CEO/General Manager Britt Dye. "Many charitable organizations have experienced greater demand with fewer donations and increased costs. We hope this donation lessens the burden and allows Hands of Mercy to help even more of our friends and neighbors when they need it the most."
Funding from FPU was matched by TVA's COVID-19 Community Care Fund, part of an effort by TVA and local power companies to support communities with resources, programs and assistance. The fund helps local power companies, like FPU, meet immediate needs in their communities by providing matching funds for local initiatives addressing hardships created by the pandemic.
"The Community Care Fund is the Valley Public Power Model in action," said Jeannette Mills, TVA executive vice president and chief external relations officer. "Across our region, there are families in need, and the strength of the Public Power Model means that we can partner with our local power companies, like FPU, to identify and directly target our efforts to address the needs of the communities we serve."
TVA is providing an additional $5 million in matching funds through FY22. Since the program began in April 2020, TVA and local power companies have contributed nearly $9 million and supported more than 600 agencies.
"Hands of Mercy is truly so thankful to TVA and FPU for this generous donation," said Tina Hudson, Hands of Mercy Director. "It will allow us to bless many more families that are in need in Lincoln County." 
If you need assistance or would like to volunteer, contact Hands of Mercy Outreach Center at 433-4263.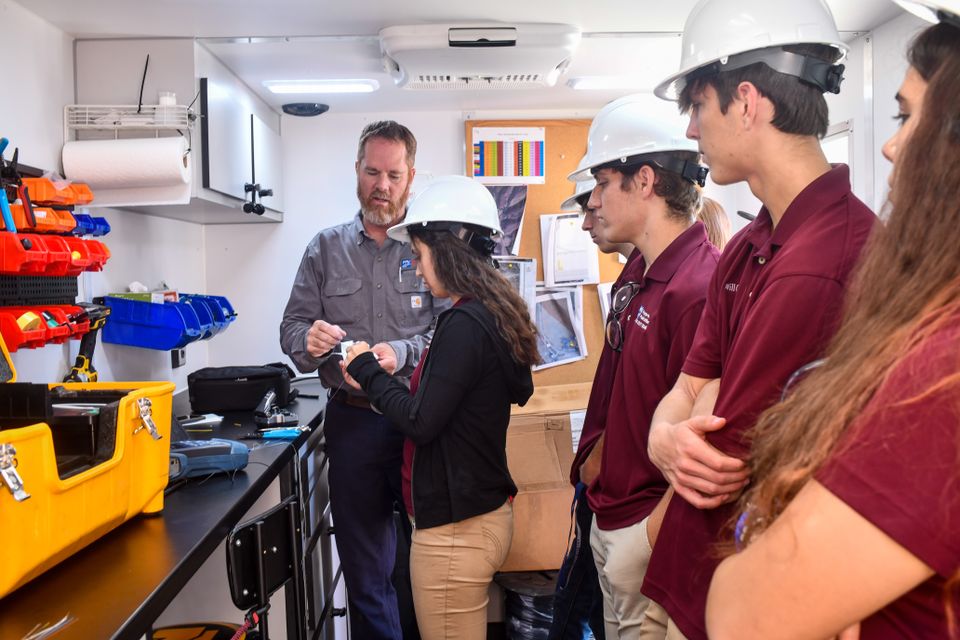 STUDENT UTILITY BOARD TOURS TELECOM DEPARTMENT
During the October meeting of Fayetteville Public Utilities' (FPU) Student Utility Board (SUB), members were given a tour of the telecommunications department and a summary of the services offered.
     Britt Dye, FPU CEO/General Manager, began the meeting by giving students a brief history of FPU's telecom services. He described how the telecom department has expanded and changed since FPU entered the internet business in 1999 including the addition of digital phone services in July 2009.
Eric Reeves, Telecommunications Supervisor Technician, shared with students that FPU, in conjunction with the State of Tennessee, works to secure grants to expand internet into rural parts of the county. He discussed with students the importance of these grants to deliver broadband, an essential part of our daily lives, to unserved and underserved areas. Today, FPU offers telecom services to over 3,300 customers in Fayetteville and parts of Lincoln County.
Drew Cline, Telecom Lead Technician, gave students a tour of the telecom department. Due to advancing technology, Cline explained that most of FPU's new telecom builds to homes and businesses are offered as fiber installations. He continued by showing students how fiber optic cable works and explaining the process of repairing it.
At the conclusion of the meeting, students enjoyed the hands-on experience of splicing fiber optic cable. Isabella Martin, Student Utility Board member, commented, "Overall, I really enjoyed this day! Mr. Cline did a great job presenting and giving an inside view of splicing fiber. I had no idea how difficult this process actually is. It gave me a new appreciation for the internet and patience for those who fix it."
"Utilities play a huge role in community development, and FPU focuses on providing services that not only meet the needs of today but also prepare for the needs of the future," said FPU CEO/General Manager Britt Dye. "Through their involvement with the Student Utility Board, students are given the opportunity to experience growth in our community firsthand, and we gain insight about how we can better serve our next generation of FPU customers."
In November, the Student Utility Board will tour FPU's Natural Gas Department. During this meeting, they will learn about natural gas and travel to a gate station to discover how natural gas is delivered to Fayetteville.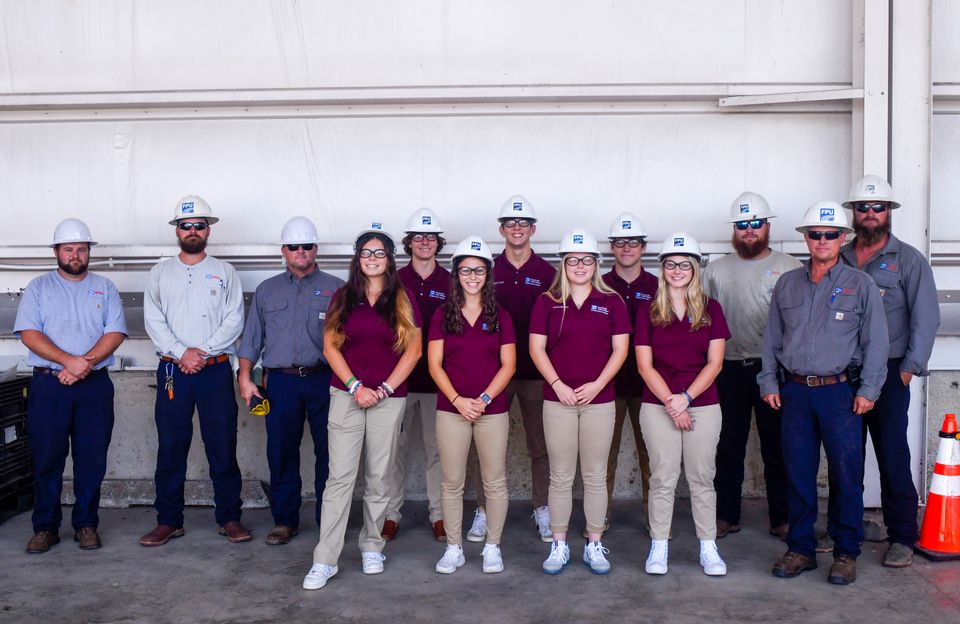 STUDENT UTILITY BOARD TOURS ELECTRIC DEPARTMENT
During the September meeting, FPU's Student Utility Board discovered how electricity is distributed, maintained and repaired. They also learned about the dangers associated with electricity and how utility workers use special equipment to stay safe.
The student board began their meeting with a demonstration of the safety trailer, which simulates electricity coming into a home. Lee Smith, Utility Safety Coordinator, and Mike Buntley, Assistant Electric Operation Superintendent, utilized the trailer to demonstrate household electrical hazards and how to avoid them. Students observed firsthand why it is never safe to tamper with your home's electric meter base and why it is crucial to call 811 to locate underground utilities before digging.
     The student board concluded the meeting with demonstrations of various FPU equipment used to maintain and repair utilities. They were given the opportunity to ride in a bucket truck for a bird's eye view of how utility workers repair lines. Students witnessed how the Jarraff, a machine used to trim trees, is utilized to clear areas around service lines, and they observed how a pressure digger burrows holes through dirt and rock for power pole installation.
     Through the SUB electric day experience, students gained an appreciation of the work FPU linemen do to provide reliable and sustainable utilities to customers. Landon Gardner, Student Utility Board member, commented, "Today was a blast! From going up in the buckets to learning about line safety, I learned a ton. It was also a very educational meeting for me personally. Learning about linemen and how dangerous their jobs are really made me realize how much work they put in to keep the lights on."
     "The Student Utility Board offers students great educational opportunities through firsthand observations of the services we provide," says FPU CEO/General Manager Britt Dye. "We want them to have an authentic experience when learning about FPU and what we do for the community. These students are our future community leaders and utility customers, and through their involvement with the Student Utility Board, we gain excellent feedback and a valuable community perspective."
     Throughout the school year, Student Utility Board members meet once a month for an overview of each department and a guided tour of the services FPU provides. In October, the student board will tour the Telecom department.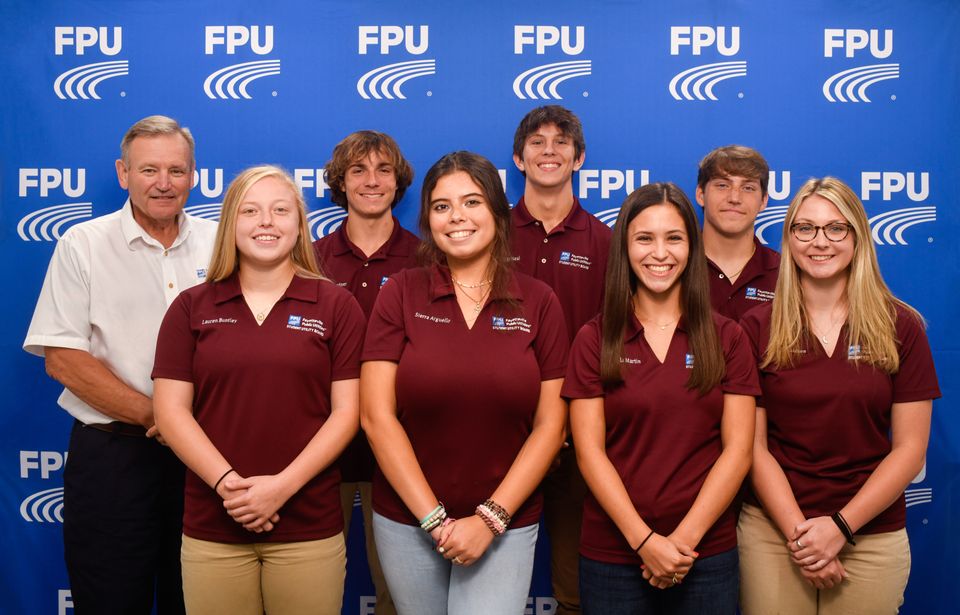 FAYETTEVILLE PUBLIC UTILITIES WELCOMES 2022-2023 STUDENT UTILITY BOARD
FPU hosted the first Student Utility Board (SUB) meeting for the 2022-2023 school year on August 11 at FPU's office for their orientation day. This day included a tour of FPU's main facility and warehouse along with an overview of how FPU serves the community.
     The seven high school seniors serving on the 2022-2023 Student Utility Board are Sierra Arguello, Landon Gardner and Isabella Martin of Fayetteville High School; Nathan Boaz, Lauren Buntley and Allie Richardson of Lincoln County High School; and Will O'Neal of Riverside Christian Academy. 
     Throughout the year, FPU's youth board will focus on and tour different utility department operations and customer service. Students will visit off-site locations like FPU's water treatment plant, wastewater treatment plant, a natural gas gate station and an electric substation. 
     Students will learn as FPU employees explain the responsibilities of their jobs in each department. They will gain hands-on experience in customer service as they spend time in both the administrative and engineering departments. The program includes 10 regular monthly meetings. Students are also encouraged to participate in other FPU activities and community events. 
     "Students will learn how we keep the services we offer up-to-date and the current issues the utility faces including costs of providing services and the ever-changing technology," said FPU's CEO/General Manager Britt Dye.
"When I first walked in, I was extremely nervous. I didn't know what to expect. However, today has been very enjoyable. I learned different things today that I would never have expected. I am so grateful for this amazing opportunity, and I look forward for the future," said SUB member Sierra Arguello. 
     The SUB members produced a commercial which will air on local radio stations, FPU's YouTube and social media.
"These students are our future," said Dye. "We want them to see everything we do at FPU and especially what we do for the community. We hope to learn from the new student utility board how we may better serve them in the future."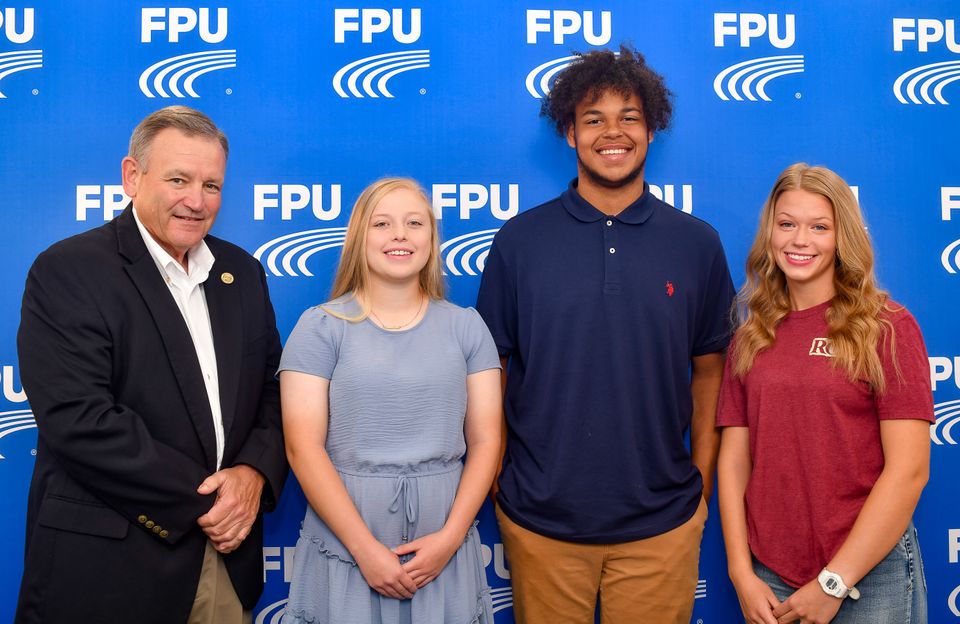 SHORT STORY WRITING CONTEST TEACHES STUDENTS THE VALUE OF RURAL UTILITIES
The annual Washington Youth Tour short story writing contest, sponsored by Fayetteville Public Utilities, teaches juniors in Lincoln County about the history and value of rural utilities by encouraging them to write a short story describing the various ways that local utilities, like FPU, invest in a brighter future for the community.
     In years past, winners of the paper have received an opportunity to travel to the nation's capital, where they learn about the federal government, leadership and the history of our country. However, due to continued health and safety concerns, FPU is not participating in 2022. This year's winning students each received a $1,000 scholarship from FPU to the college or trade school of their choice in lieu of the trip.
The submissions are judged anonymously and scored based on creativity, appropriate treatment and knowledge of the subject matter and technical skills such as grammar and composition.
     This year's winners are Deandre Allen of Fayetteville High School, Lauren Buntley of Lincoln County High School, and Charis Gilliam of Riverside Christian Academy. As the first-place overall winner, Allen qualifies to be judged at the statewide scholarship competition sponsored by the Tennessee Electric Cooperative Association (TECA).
     Top papers are judged from across the state and three overall winners are awarded a $3,000, $2,000 and $1,000 scholarship.
"Whether it be through the Youth Tour program or scholarships, supporting the future of these students and our community is an investment that will create a brighter future for us all," says FPU CEO/General Manager Britt Dye. "We are excited to see them grow their talents and knowledge. The entire team at FPU is cheering for their success, and we are confident they will each find ways to impact our communities in the future.