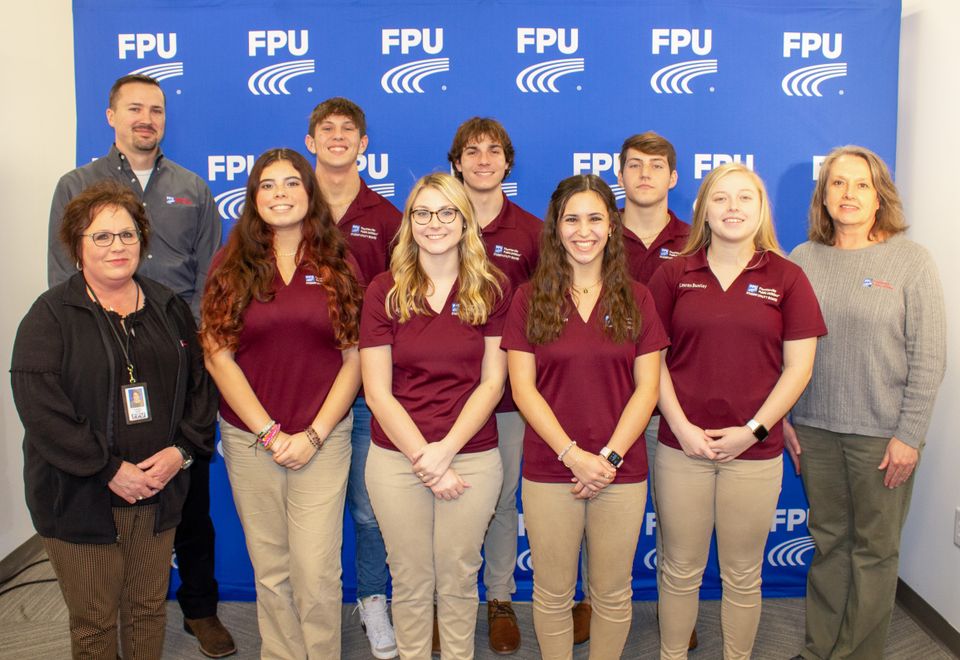 STUDENT UTILITY BOARD TOURS FPU'S CUSTOMER SERVICE DEPARTMENT
During the January meeting of the Fayetteville Public Utilities' (FPU) Student Utility Board (SUB), students were given an overview of customer service, key accounts and engineering. Students observed each facet of customer service and were given opportunities to apply the knowledge they gained through practical experiences within the department.
"At FPU, our customer service representatives possess the knowledge and resources to provide personalized support in all aspects of our utility," said FPU CEO/General Manager Britt Dye. "They deliver exceptional service to assist our new, existing and industrial customers. During the tour of customer service, our student board observes the daily interactions of this department through hands-on learning. They also witness the value excellent service adds to our customers' experiences."
Key Accounts/Economic Development Representative Nathan Taylor began the meeting with an explanation of his role at FPU. He described how he works closely with existing commercial and industrial customers in Fayetteville and Lincoln County. Nathan outlined FPU's collaboration with the Tennessee Valley Authority (TVA) in offering the Energy Right program, which assists residential and commercial customers with energy efficiency. He also explained FPU's involvement in the recruitment of new businesses and industrial accounts.  
Engineering Supervisor Dana Pollock continued the meeting with a tour of engineering and dispatch. She described the role that engineering plays in customer service. Students observed FPU representatives assisting customers with new construction. They also witnessed the vital role of dispatchers who are available 24 hours a day, 7 days a week to receive calls from customers, transmit information to crews and coordinate personnel and equipment to appropriate locations.
Tammy Ogle, FPU's Supervisor of Customer Service, spoke to students about numerous aspects of customer service. She stressed the need for representatives to familiarize themselves with all the services FPU provides, so they can deliver the assistance customers need and deserve. While touring customer service, students observed the switchboard operator, cashiers and customer service representatives as they assisted consumers with payments and questions. 
Allie Richardson, SUB member, commented, "I enjoyed seeing and learning about customer service, especially dispatch. Before today's meeting, I had not thought about how important the customer service department was and the number of customers FPU helps each and every day."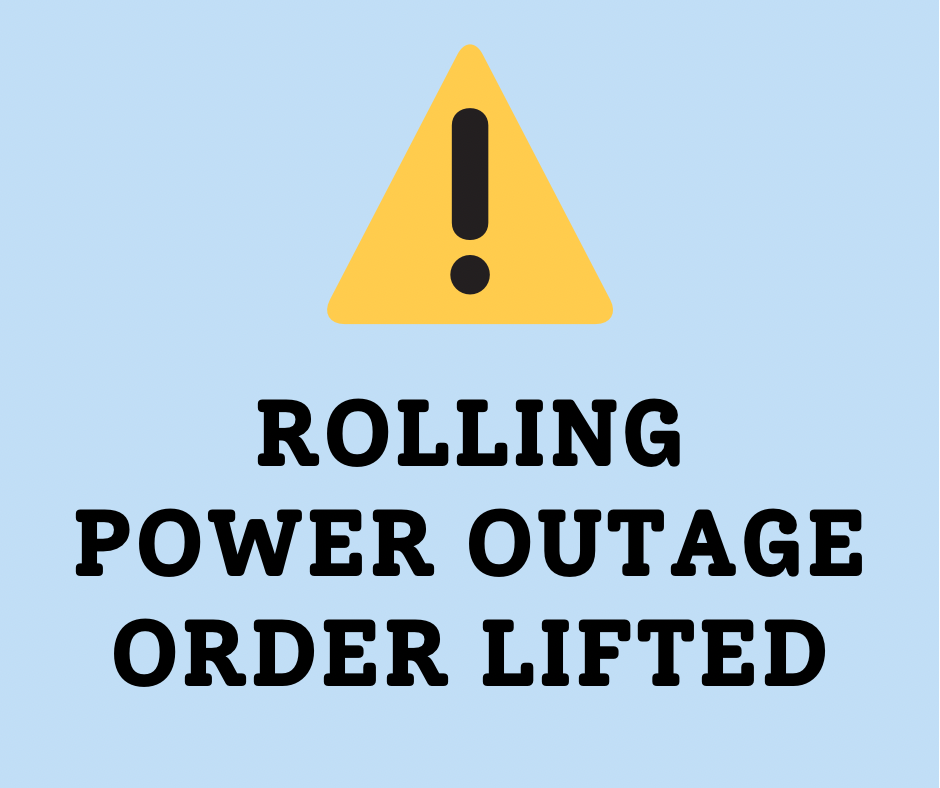 WINTER STORM ELLIOTT'S IMPACT ON UTILITIES
Residents in Lincoln County and across the Tennessee Valley experienced record-setting low temperatures over the holiday weekend. The extreme weather required the Tennessee Valley Authority (TVA), for the first time in its history, to institute energy load reductions. TVA accepted full responsibility for the impact power reductions had on customers and communities. 
Due to extreme energy demand, TVA called for temporary power reductions, or rolling power outages, to stabilize the regional power grid. During the 24-hours of December 23, TVA reached 740 gigawatt-hours, a record for the most demand ever supplied in its history. The peak demand on December 24, was 31,756 megawatts, which marked a record for a weekend. As a result, TVA directed all 153 local power companies, including Fayetteville Public Utilities (FPU), to implement rolling power outages for the first time in TVA's almost 90-year history.
"On Friday, December 23, FPU became aware of the possibility of rolling power outages and notified the public via radio and social media beginning at 1:26 p.m. with additional updates given throughout the afternoon," said FPU CEO/General Manager Britt Dye. "Due to a critical situation with the regional power grid, TVA implemented the rolling power outages early Saturday morning giving local power companies very little notice before requiring load reductions to help stabilize the grid. At 5:30 a.m., FPU announced the initiation of rolling power outages in our area. As TVA provided additional information, we did our best to update the public on the radio, social media and website. If TVA had not called for this reduction, the situation could have been much worse. Instead of losing power for approximately 30 minutes at a time, the power disruptions could have been far longer and affected much broader regions."
To avoid major power outages, TVA mandated local power companies to shed their loads and doing so helped cut 2,000 megawatts off the grid. This challenging situation was the result of several factors. TVA had to reduce strain on its grid as demand for energy ran nearly 35 percent higher than expected on a typical winter day. At the same time, a few of TVA's coal and gas energy facilities were down due to equipment issues caused by the freezing temperatures. In addition, third party contracted plants were experiencing the same issues as TVA and could not supply extra power.  
"TVA has already begun the assessment of the equipment and system performance," stated TVA CEO Jeff Lyash. "We have invested hundreds of millions of dollars in hardening this system and preparing it for events like this. In some cases, the preparation wasn't effective, and so we clearly need to do more. We're going to assess the performance of this system. We're going to identify the investments that need to be made so that if we experience an event like this again, in the future, our assets perform better than they did this time." 
For the first time in its history, TVA initiated Step 50 of their Emergency Load Curtailment Plan (ELCP), which requires all local power companies to curtail their load in support of maintaining a stable grid. In a matter of minutes, TVA increased the required reduction from 5 percent to 10 percent. To shed 10 percent, FPU had to reduce power use on heavily loaded circuits in the service area. Approximately 15,000 FPU customers were interrupted during the mandated power reduction. FPU's system performed well and remained stable throughout the weather event.
"Power interruptions are difficult especially during the holidays," Dye added. "We understood our customers' frustration with the rolling power outages and the requests to provide a schedule of outages. However, the situation was continuously changing as TVA monitored the stability of the regional grid and adjusted load curtailments. Due to the rapid change in conditions, it was impossible to provide an accurate schedule of power outages. Fluctuating variables made it difficult to predict how many customers would need to be interrupted to reduce the load by 10 percent. By the time a schedule had been released, conditions would have necessitated a change."
On Christmas Day, FPU discovered that an aging water tap was responsible for a water leak along the east side of Huntsville Highway. The leak involved a 12-inch main line and affected areas from Camp Blount to Riverside Christian Academy. Crews were able to isolate the leak and repair it on Monday without completely shutting the water off to the impacted areas. At 11:35 a.m., customers were notified via the radio and social media to expect water pressure to be lowered during the repair. Within 20 minutes, the leak was fixed, and water pressure was restored.
"We are thankful for our customers who exhibited patience and understanding as we worked with TVA and other local power companies to stabilize the grid and maintain reliability," Dye commented. "We appreciate our industrial partners who reduced their energy usage to help us manage the situation. We are also grateful for our employees who worked around the clock in frigid, wet and windy conditions to maintain and repair services instead of spending Christmas at home with their families."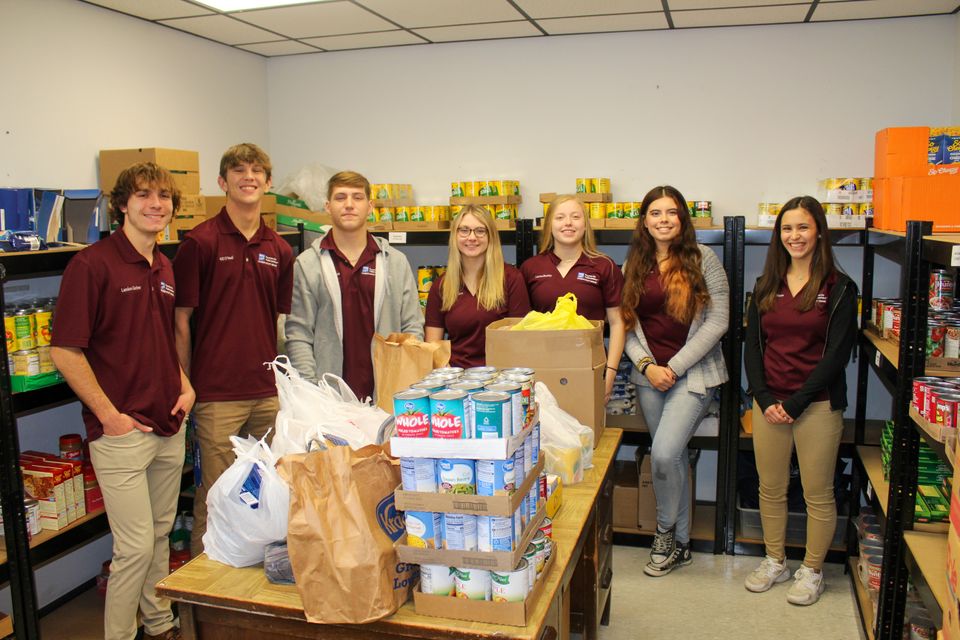 FPU STUDENT UTILITY BOARD PARTICIPATES IN COMMUNITY SERVICE DAY
The Fayetteville Public Utilities (FPU) Student Utility Board (SUB) met on December 8. During the meeting, students assisted FPU employees with various community service projects.
"While most Student Utility Board meetings concentrate on our FPU departments and the services we offer, we want students to realize that FPU exists not only to provide safe and reliable utilities but also to make a difference in our community by being involved and giving back," stated FPU CEO/General Manager Britt Dye. "Service to our community is an important part of what we do at FPU, and we are thrilled to include our Student Utility Board in our community projects."
Students began the meeting by helping employees deliver a portion of the canned and nonperishable food donations from FPU's Harvest of Hope Food Drive to the Good Samaritan Association of Lincoln County. The food items will help stock Good Samaritan's shelves and benefit local families in need of food assistance.
The student board continued their day by serving Amana Head Start, a program providing comprehensive early childhood education, health and nutrition services to low-income families. The students packed and wrapped gifts for each child enrolled in the program. The gifts will be distributed to the children before Christmas break.
"I really enjoyed getting to be a part of FPU's service to our community," said Nathan Boaz, SUB member. "I'm sure what we did today will put smiles on many faces."
During January's meeting, the student board will tour FPU's Customer Service Department and experience firsthand how this team interacts daily with customers as well as other departments.
FPU's Harvest of Hope Food Drive continues through December 30. Individuals, businesses or groups interested in donating can deliver canned and nonperishable food items to FPU's office located at 408 College Street West during regular business hours.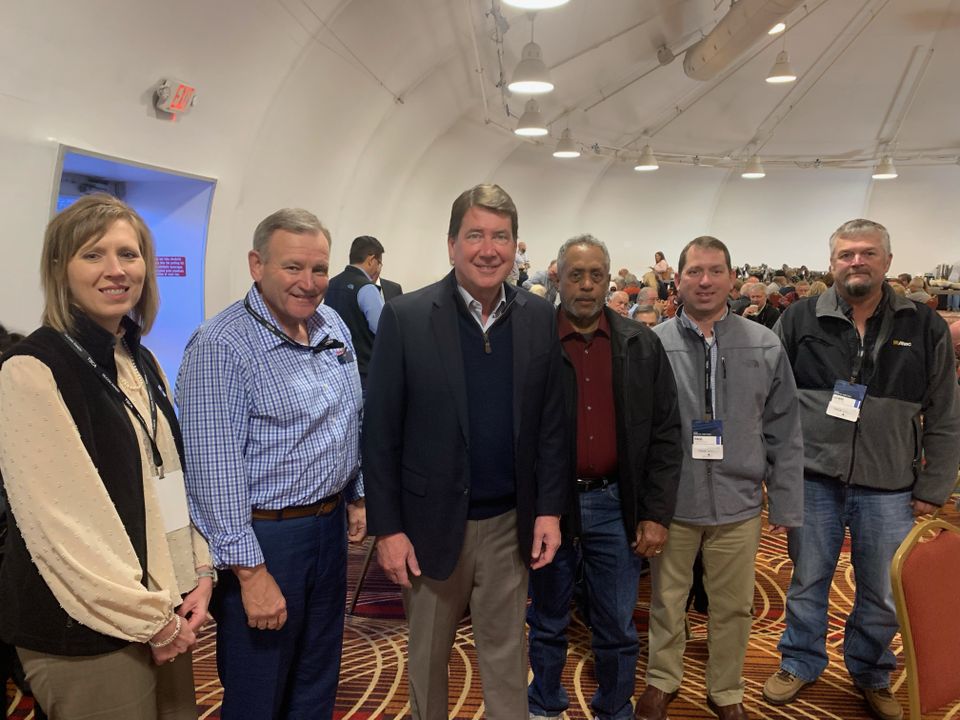 FPU ATTENDS 2022 TECA CONFERENCE
The 81st annual meeting of the Tennessee Electric Cooperative Association (TECA) was held Sunday, November 20, through Tuesday, November 22, in Nashville. More than 350 electric leaders from across Tennessee attended the event, including representatives from Fayetteville Public Utilities (FPU). This year's theme, "Co-ops Connect," challenged attendees to examine the impact of their utility company and discover innovative ways to meet the needs of their communities.
During the event, speakers and presenters shared their knowledge and insight. They inspired the audience to discover new ways to make connections and adapt to change.
United States Senator Bill Hagerty complimented utility companies for their ability to effectively connect the state, "The contributions you make contribute to Tennessee's success," said Senator Hagerty. "What you do with broadband is making a real difference."
According to FPU CEO/General Manager Britt Dye, "Connections are extremely important to what we do at FPU. Our employees create valuable connections with our customers and community, and our services keep our customers connected to the community, state and world. The knowledge we gained by attending TECA's annual meeting will help us strengthen and expand those connections."
 TECA provides leadership, advocacy and support for the association's 25 electric cooperatives and publishes The Tennessee Magazine, the state's most widely circulated periodical. Visit tnelectric.org or tnmagazine.org to learn more.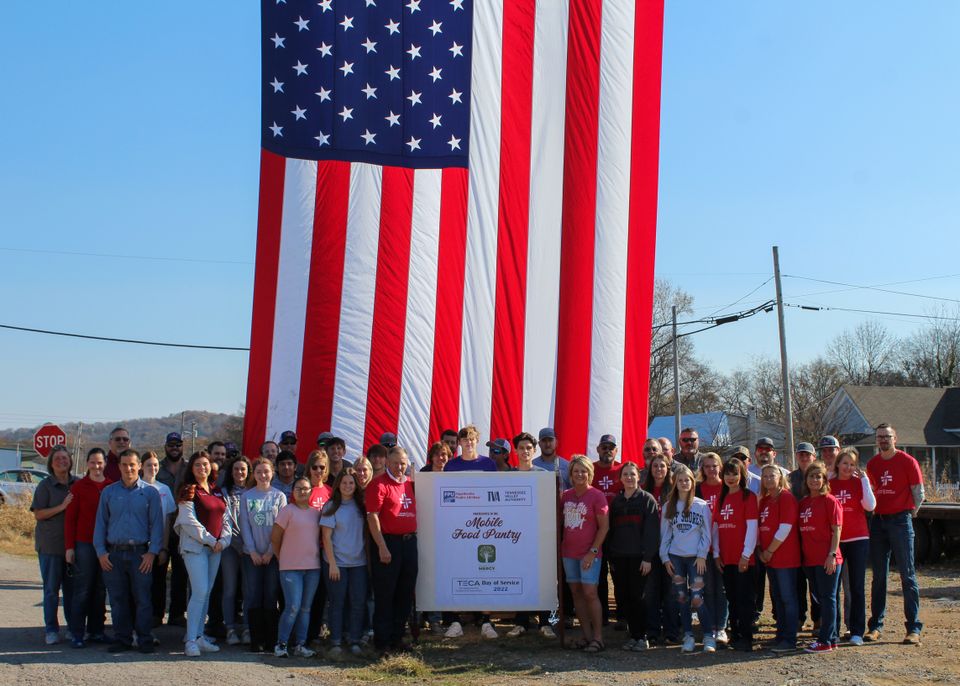 FPU PARTNERS WITH TVA AND TECA TO PARTICIPATE IN DAY OF SERVICE
Fayetteville Public Utilities (FPU) and the Tennessee Valley Authority (TVA), in conjunction with the Tennessee Electric Cooperative Association (TECA), partnered for the annual Day of Service on Friday, November 4. FPU employees and TVA representatives volunteered at the Hands of Mercy Mobile Food Pantry by unloading the food truck, sorting grocery items and distributing food to 158 local families in need of food assistance. 
"The Day of Service is an event that encourages outreach through organized projects in our service area," said FPU CEO/General Manager Britt Dye. "FPU is proud to be a part of this rewarding experience by giving back to our community. We are grateful for the opportunity to serve alongside TVA and assist Hands of Mercy with their mobile food pantry."
Hands of Mercy is a ministry focusing on meeting the needs of individuals and families facing food insecurity in Lincoln County. In addition to providing weekly food distribution and Bags of Blessings to local schools, Hands of Mercy offers mobile food pantries throughout the year to reach those at risk of hunger in the community. 
"We had a wonderful day at the mobile food pantry hosted by TVA and FPU," said Hands of Mercy Director Tina Hudson. "I'm grateful to both organizations for pouring into our community not only with their funds but with their time and effort as we worked together to feed families in Lincoln County! I thank everyone for playing a huge part in making the day a success."
During the mobile food pantry, nearly 60 volunteers including FPU employees, TVA representatives, FPU Student Utility Board members and Riverside Christian Academy students joined efforts to distribute 18,529 pounds of food to 295 individuals needing assistance in the community. As families entered the parking area to receive food, they were greeted by an American flag displayed by FPU employees.
"We are thankful for Hands of Mercy and the support they offer," adds Dye. "FPU's mission goes far beyond providing utilities. We seek additional ways to serve in our community, and we are honored to be a part of helping meet a need by volunteering for such a worthy cause." 
If you are interested in volunteering at Hands of Mercy, or if you or someone you know might benefit from their services, please contact Hands of Mercy Outreach Center at 931-433-4263.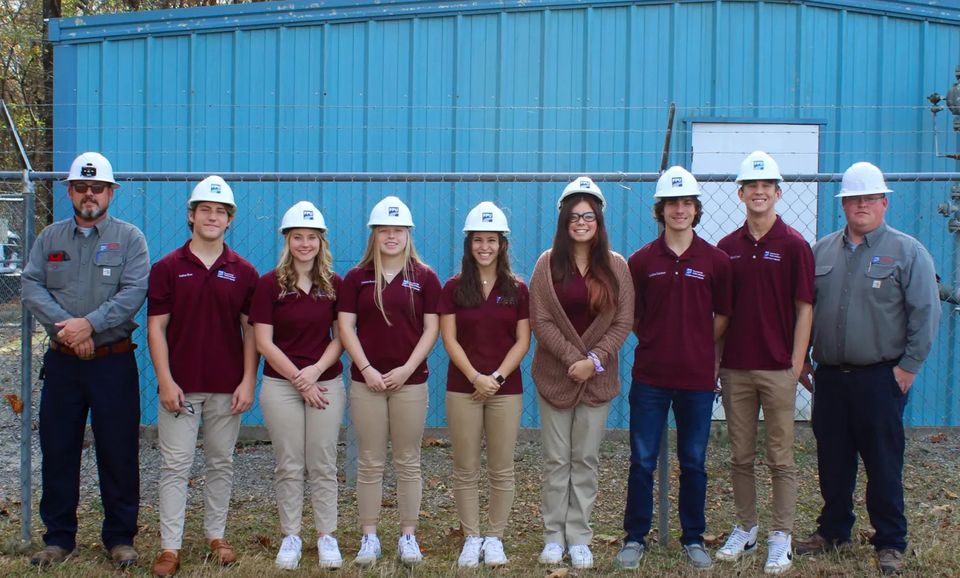 STUDENT UTILITY BOARD LEARNS ABOUT NATURAL GAS
During the November meeting of Fayetteville Public Utilities' (FPU) Student Utility Board (SUB), the students enjoyed learning about FPU's natural gas department. Gas Operations Superintendent Randall Griner and Assistant Gas/Water/Wastewater Operations Superintendent Clint Gill fascinated the students with their knowledge of natural gas and its distribution.
Randall Griner began the meeting with a description of natural gas. He explained that natural gas is a colorless, odorless, tasteless and invisible fossil fuel that has been used throughout history as a safe and reliable form of energy. Because it is unnoticeable in its natural state, Griner described how FPU adds the odorant, mercaptan, as a necessary precaution. This additive gives the natural gas a distinctive "rotten egg" smell, so it can be detected if an unintended release occurs. Griner continued the meeting with an explanation of how Fayetteville is supplied with natural gas via a pipeline from the wellhead.
Next, Clint Gill described the distribution process to students. He explained how FPU reduces the pressure of the natural gas supplied to Fayetteville to an ideal pressure for residential and business use. Since natural gas is usually delivered to homes, businesses and schools via underground pipes, Gill stressed the importance of calling 811 before beginning any outdoor digging project to have utilities appropriately marked and avoid any accidents with natural gas.   
The student board ended their day with a tour of the West Point Gate Station, which is one of the main delivery points for natural gas in Lincoln County. Students learned how the station serves as a gateway where natural gas is delivered by the pipeline to be distributed locally by FPU. At the gate station, Griner explained how FPU monitors its gas system manually as well as digitally using fiber links to FPU's Supervisory Control and Data Acquisition (SCADA) system.
"Randall Griner and Clint Gill do an outstanding job educating our Student Utility Board about natural gas, pipelines and safety," said FPU CEO/General Manager Britt Dye. "The students walk away from the experience with an understanding of the complex process behind delivering and distributing natural gas to our customers."  
"Thank you for the opportunity to learn about the natural gas aspect of FPU's services," SUB member Will O'Neal commented. "I learned a ton about how we get our gas and how the department operates."
During December's meeting, the Student Utility Board will assist FPU with several community service projects.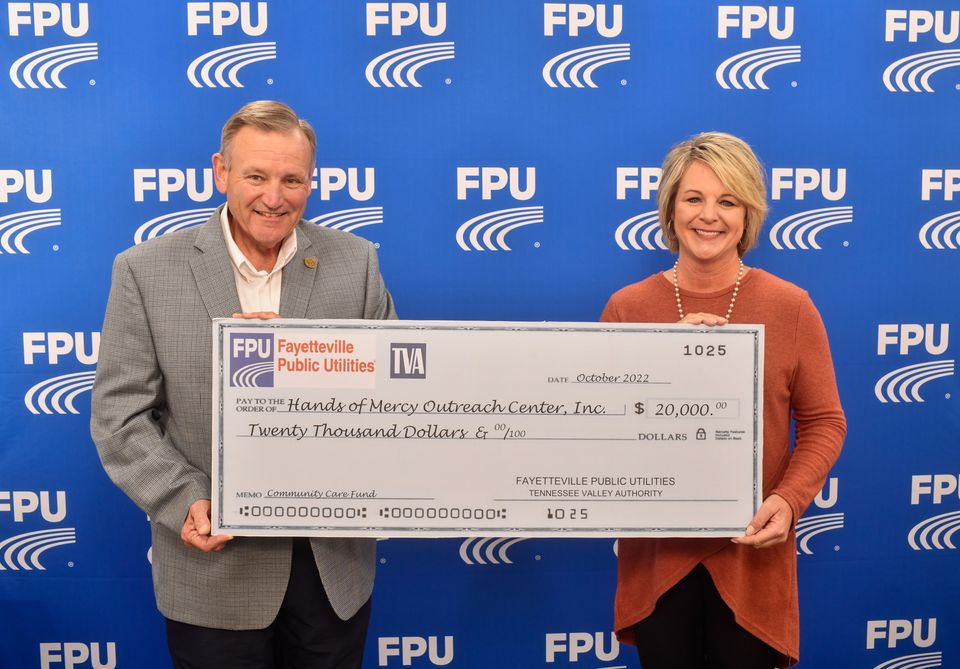 FPU PARTNERS WITH TVA TO ASSIST HANDS OF MERCY OUTREACH CENTER
Fayetteville Public Utilities (FPU) and the Tennessee Valley Authority (TVA) have partnered once again in the Community Care Fund program to assist a local charity with hardships caused by the COVID-19 pandemic. This year's combined contribution of $20,000 was awarded to Hands of Mercy Outreach Center, a local nonprofit organization that assists people in Fayetteville and Lincoln County by providing food to those in need.
"Hands of Mercy has continued to be a huge help to the people of Fayetteville and Lincoln County despite the challenges caused by the pandemic," said FPU CEO/General Manager Britt Dye. "Many charitable organizations have experienced greater demand with fewer donations and increased costs. We hope this donation lessens the burden and allows Hands of Mercy to help even more of our friends and neighbors when they need it the most." 
Funding from FPU was matched by TVA's COVID-19 Community Care Fund, part of an effort by TVA and local power companies to support communities with resources, programs and assistance. The fund helps local power companies, like FPU, meet immediate needs in their communities by providing matching funds for local initiatives addressing hardships created by the pandemic.
"The Community Care Fund is the Valley Public Power Model in action," said Jeannette Mills, TVA executive vice president and chief external relations officer. "Across our region, there are families in need, and the strength of the Public Power Model means that we can partner with our local power companies, like FPU, to identify and directly target our efforts to address the needs of the communities we serve."
TVA is providing an additional $5 million in matching funds through FY22. Since the program began in April 2020, TVA and local power companies have contributed nearly $9 million and supported more than 600 agencies.
"Hands of Mercy is truly so thankful to TVA and FPU for this generous donation," said Tina Hudson, Hands of Mercy Director. "It will allow us to bless many more families that are in need in Lincoln County." 
If you need assistance or would like to volunteer, contact Hands of Mercy Outreach Center at 433-4263.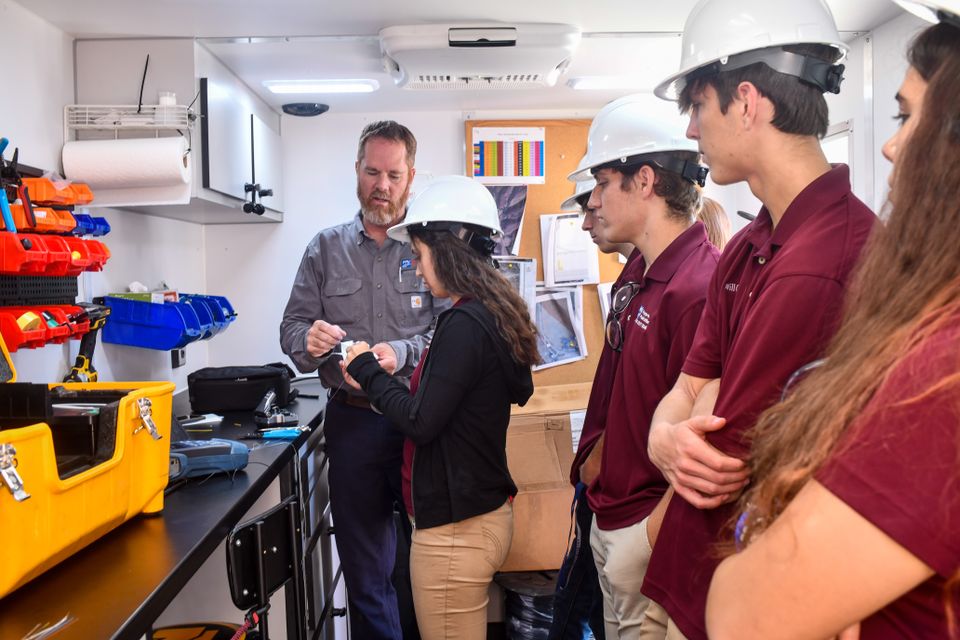 STUDENT UTILITY BOARD TOURS TELECOM DEPARTMENT
During the October meeting of Fayetteville Public Utilities' (FPU) Student Utility Board (SUB), members were given a tour of the telecommunications department and a summary of the services offered.
Britt Dye, FPU CEO/General Manager, began the meeting by giving students a brief history of FPU's telecom services. He described how the telecom department has expanded and changed since FPU entered the internet business in 1999 including the addition of digital phone services in July 2009.
Eric Reeves, Telecommunications Supervisor Technician, shared with students that FPU, in conjunction with the State of Tennessee, works to secure grants to expand internet into rural parts of the county. He discussed with students the importance of these grants to deliver broadband, an essential part of our daily lives, to unserved and underserved areas. Today, FPU offers telecom services to over 3,300 customers in Fayetteville and parts of Lincoln County.
Drew Cline, Telecom Lead Technician, gave students a tour of the telecom department. Due to advancing technology, Cline explained that most of FPU's new telecom builds to homes and businesses are offered as fiber installations. He continued by showing students how fiber optic cable works and explaining the process of repairing it. 
At the conclusion of the meeting, students enjoyed the hands-on experience of splicing fiber optic cable. Isabella Martin, Student Utility Board member, commented, "Overall, I really enjoyed this day! Mr. Cline did a great job presenting and giving an inside view of splicing fiber. I had no idea how difficult this process actually is. It gave me a new appreciation for the internet and patience for those who fix it." 
"Utilities play a huge role in community development, and FPU focuses on providing services that not only meet the needs of today but also prepare for the needs of the future," said FPU CEO/General Manager Britt Dye. "Through their involvement with the Student Utility Board, students are given the opportunity to experience growth in our community firsthand, and we gain insight about how we can better serve our next generation of FPU customers."
In November, the Student Utility Board will tour FPU's Natural Gas Department. During this meeting, they will learn about natural gas and travel to a gate station to discover how natural gas is delivered to Fayetteville.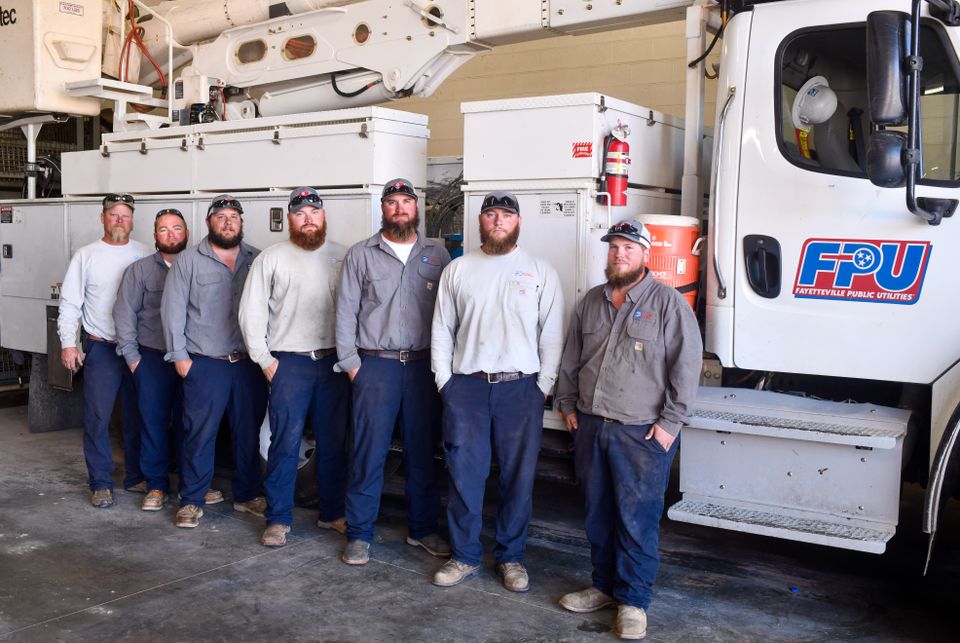 FPU CREW ASSISTS AREAS IMPACTED BY HURRICANE IAN
Fayetteville Public Utilities (FPU) sent an electric crew to Okefenoke Rural Electric Membership Cooperation near the Georgia-Florida line to assist with restoring power to areas impacted by Hurricane Ian. "After we became aware of the hurricane's potential for devastation, we began communicating with the Tennessee Electric Cooperative Association, who coordinates requests for mutual aid and makes travel and lodging arrangements for crews," said FPU CEO/ General Manager Britt Dye.
Hurricane Ian, a powerful Category 4 storm, brought high winds, heavy rainfall, dangerous storm surge and widespread power outages across central Florida and southeastern Georgia. FPU's electric crew joined other line workers from additional utilities across Tennessee as they headed to Georgia and Florida to help return electric service to areas affected by the natural disaster.
"FPU along with other rural power systems have a mutual-aid agreement enabling us to give assistance to other utilities following major storms," explained Dye. "At FPU, we believe in giving our neighboring power companies a helping hand during times of crisis. If FPU ever faces a large-scale disaster, we know we can count on other utilities to be there for us and our customers."
FPU's crew of seven volunteers left for Georgia on Thursday, September 29, to help Okefenoke Rural Electric Membership Cooperation, which serves over 37,000 customers in southeast Georgia and northeast Florida.
"No matter where our crews are working, safety is our number one priority. Working on high-voltage lines during ideal conditions is dangerous, but in catastrophic situations, the danger is much greater," Dye conveyed. "We commend these brave volunteers and their families for the sacrifices made to help others in need. Please continue to keep those impacted by this devastating hurricane in your prayers."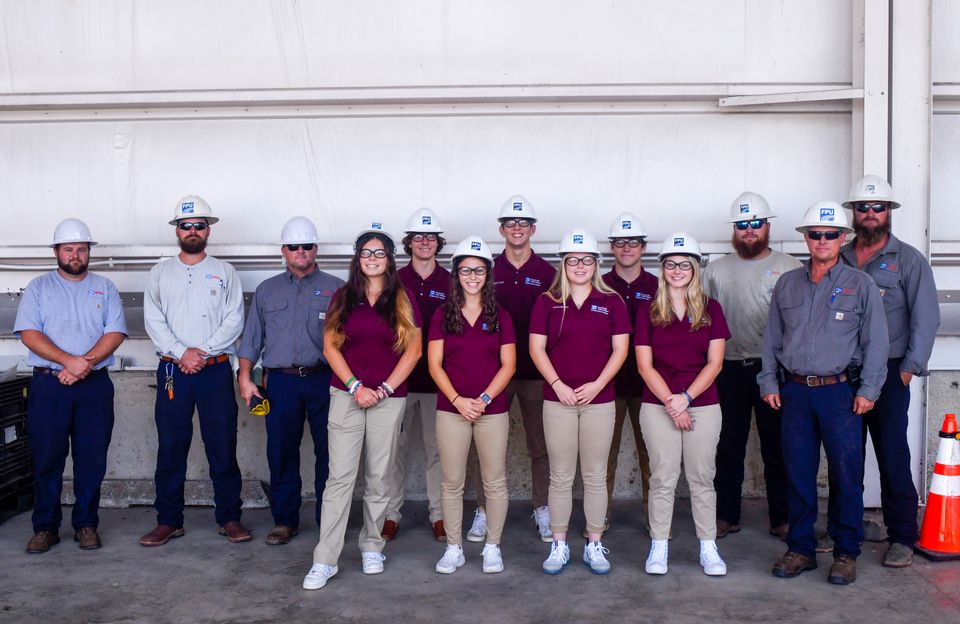 STUDENT UTILITY BOARD TOURS ELECTRIC DEPARTMENT
During the September meeting, FPU's Student Utility Board discovered how electricity is distributed, maintained and repaired. They also learned about the dangers associated with electricity and how utility workers use special equipment to stay safe.

The student board began their meeting with a demonstration of the safety trailer, which simulates electricity coming into a home. Lee Smith, Utility Safety Coordinator, and Mike Buntley, Assistant Electric Operation Superintendent, utilized the trailer to demonstrate household electrical hazards and how to avoid them. Students observed firsthand why it is never safe to tamper with your home's electric meter base and why it is crucial to call 811 to locate underground utilities before digging.

The student board concluded the meeting with demonstrations of various FPU equipment used to maintain and repair utilities. They were given the opportunity to ride in a bucket truck for a bird's eye view of how utility workers repair lines. Students witnessed how the Jarraff, a machine used to trim trees, is utilized to clear areas around service lines, and they observed how a pressure digger burrows holes through dirt and rock for power pole installation.

Through the SUB electric day experience, students gained an appreciation of the work FPU linemen do to provide reliable and sustainable utilities to customers. Landon Gardner, Student Utility Board member, commented, "Today was a blast! From going up in the buckets to learning about line safety, I learned a ton. It was also a very educational meeting for me personally. Learning about linemen and how dangerous their jobs are really made me realize how much work they put in to keep the lights on."

"The Student Utility Board offers students great educational opportunities through firsthand observations of the services we provide," says FPU CEO/General Manager Britt Dye. "We want them to have an authentic experience when learning about FPU and what we do for the community. These students are our future community leaders and utility customers, and through their involvement with the Student Utility Board, we gain excellent feedback and a valuable community perspective."

Throughout the school year, Student Utility Board members meet once a month for an overview of each department and a guided tour of the services FPU provides. In October, the student board will tour the Telecom department.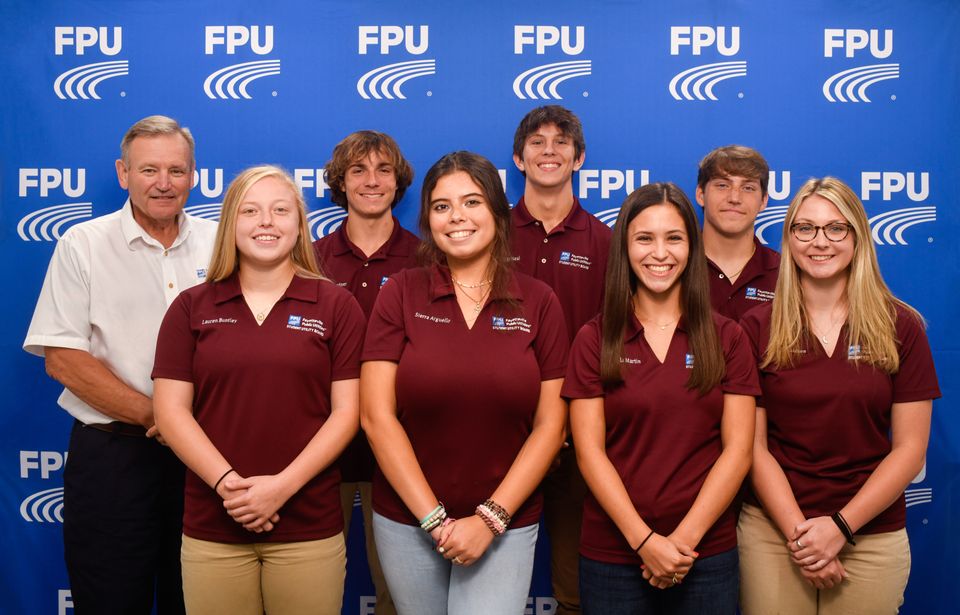 FAYETTEVILLE PUBLIC UTILITIES WELCOMES 2022-2023 STUDENT UTILITY BOARD
FPU hosted the first Student Utility Board (SUB) meeting for the 2022-2023 school year on August 11 at FPU's office for their orientation day. This day included a tour of FPU's main facility and warehouse along with an overview of how FPU serves the community.
The seven high school seniors serving on the 2022-2023 Student Utility Board are Sierra Arguello, Landon Gardner and Isabella Martin of Fayetteville High School; Nathan Boaz, Lauren Buntley and Allie Richardson of Lincoln County High School; and Will O'Neal of Riverside Christian Academy. 
Throughout the year, FPU's youth board will focus on and tour different utility department operations and customer service. Students will visit off-site locations like FPU's water treatment plant, wastewater treatment plant, a natural gas gate station and an electric substation. 
Students will learn as FPU employees explain the responsibilities of their jobs in each department. They will gain hands-on experience in customer service as they spend time in both the administrative and engineering departments. The program includes 10 regular monthly meetings. Students are also encouraged to participate in other FPU activities and community events. 
"Students will learn how we keep the services we offer up-to-date and the current issues the utility faces including costs of providing services and the ever-changing technology," said FPU's CEO/General Manager Britt Dye.
"When I first walked in, I was extremely nervous. I didn't know what to expect. However, today has been very enjoyable. I learned different things today that I would never have expected. I am so grateful for this amazing opportunity, and I look forward for the future," said SUB member Sierra Arguello. 
The SUB members produced a commercial which will air on local radio stations, FPU's YouTube and social media.
"These students are our future," said Dye. "We want them to see everything we do at FPU and especially what we do for the community. We hope to learn from the new student utility board how we may better serve them in the future."